SH8 Lindis Pass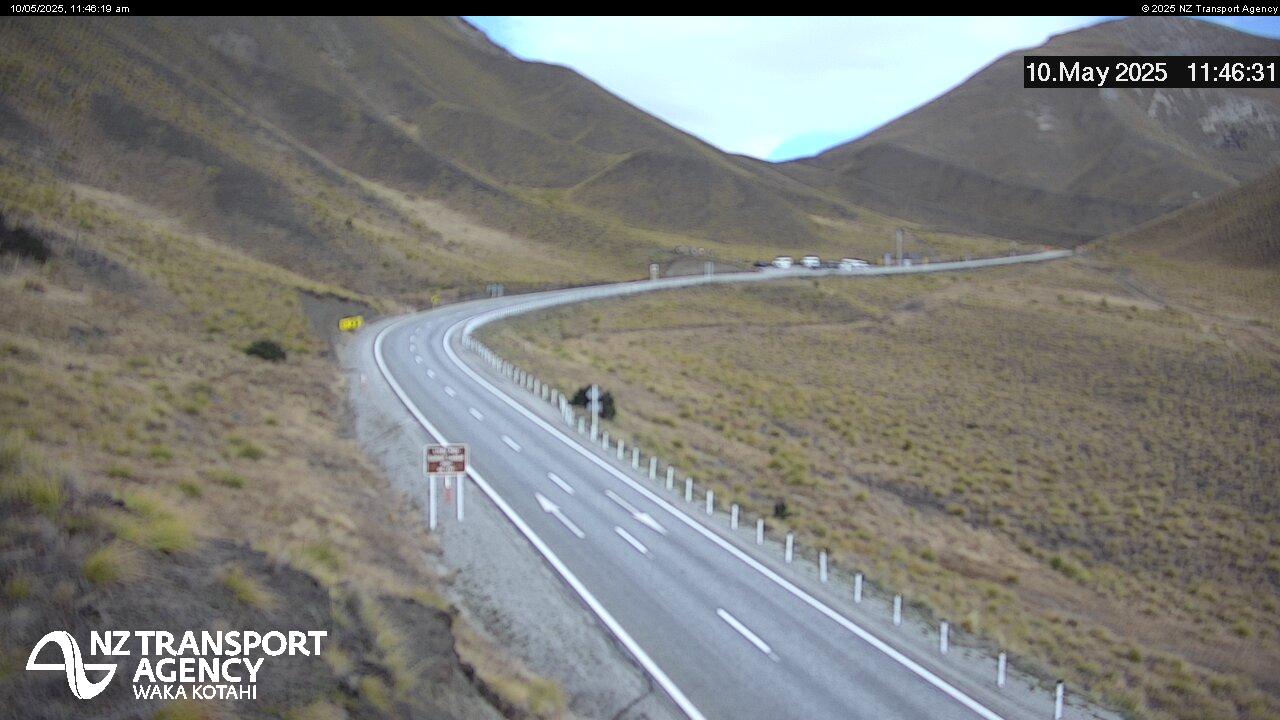 Live camera images refresh every 60 seconds, refreshing in 60. Click the above image for the full screen experience.
---
Timelapse Video
---
---
Live Traffic Camera Summary
This permanent live traffic camera is positioned at SH8 Lindis Pass facing southbound. It is operational 24/7 and is currently online.
There are no known permanent live traffic, weather or surf cameras situated within 10km of this traffic camera.
Traffic footage from this webcam is updated every minute with footage supplied by NZ Transport Agency.
---
Last 24 Hours
There are no recent snapshots from the last 24 hours to display.
---
Snapshot Archive
Review snapshot footage archived since this live traffic camera started being monitored.
---
Uptime Monitoring
Current status: Online
Monitoring since: 30/10/2021 8:46 am
---
Traffic Camera Provider
Live traffic camera footage is supplied by NZ Transport Agency, check out their other live cameras.

NZ Transport Agency is recognised as the owner of content provided by the Department of Transport and Main Roads.
---
Traffic Camera Details
Last updated: 7 days ago
Status: Online
Camera Type: Traffic camera
Direction: Southbound
Lat/long: -44.58633, 169.646311
GPS Coordinates: 44°35'10"S, 169°38'46"E
Archives filesize: 6 MB
---
Nearby Traffic Cameras
There are no nearby live traffic cameras.
---